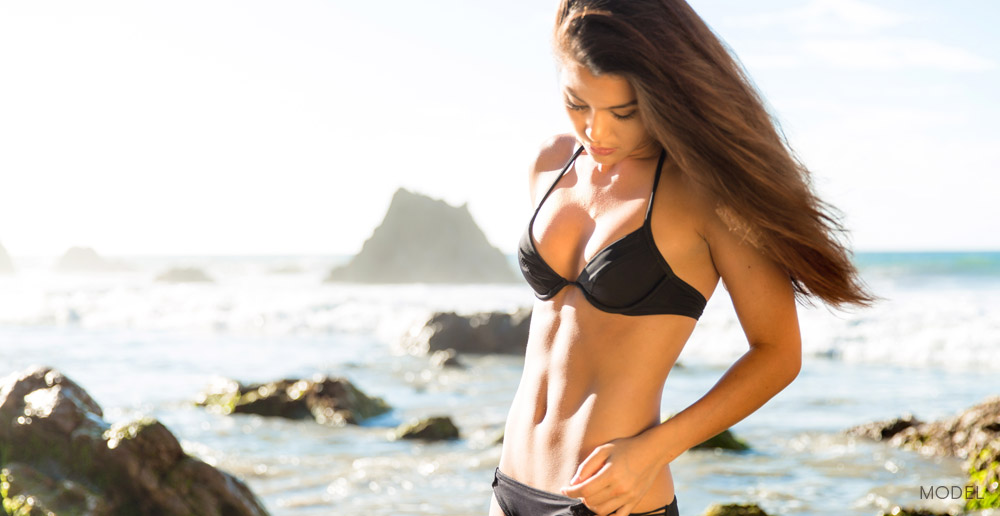 Sometimes, even the most rigorous lifestyle change is not enough to achieve your desired physique. Board-certified plastic surgeon Dr. Steve Vu provides a range of procedures to help eliminate unwanted fat and to achieve the proportions you have always dreamed of. We invite you to learn more about body procedures available in Orange County, CA.
---
Tummy Tuck
A tummy tuck eliminates unwanted skin while strengthening the abdominal walls, allowing you to achieve a tight, firm tummy and a more contoured physique.
Mini Tummy Tuck
For patients who wish to eliminate sagging skin from their belly while minimizing surgical incisions, a mini tummy tuck procedure may prove more than sufficient.
Read More About Mini Tummy Tuck
Liposuction
Through liposuction, Dr. Vu can vacuum unwanted fat cells from the target area, providing you with a more streamlined and contoured physique. This procedure can also be paired with a tummy tuck.
Mommy Makeover
For moms hopeful of regaining their pre-baby form, a mommy makeover can offer individualized results. This procedure combines options like a tummy tuck and breast lift to help you achieve specific goals.
Read More About Mommy Makeover
Body Lift
Significant weight loss can leave you with lots of unwanted, sagging skin, compromising your aesthetic results. A body lift can be the best option for eliminating this excess flab.
Butt Implants
For patients who hope to have a full, voluptuous backside, butt implants can be the simplest solution. Dr. Vu is pleased to provide butt implants to patients in Orange County.
Labiaplasty
Many women long for vaginal rejuvenation. One of the top options is a labiaplasty, a surgical procedure to reshape the inner "lips" of the vulva.
---