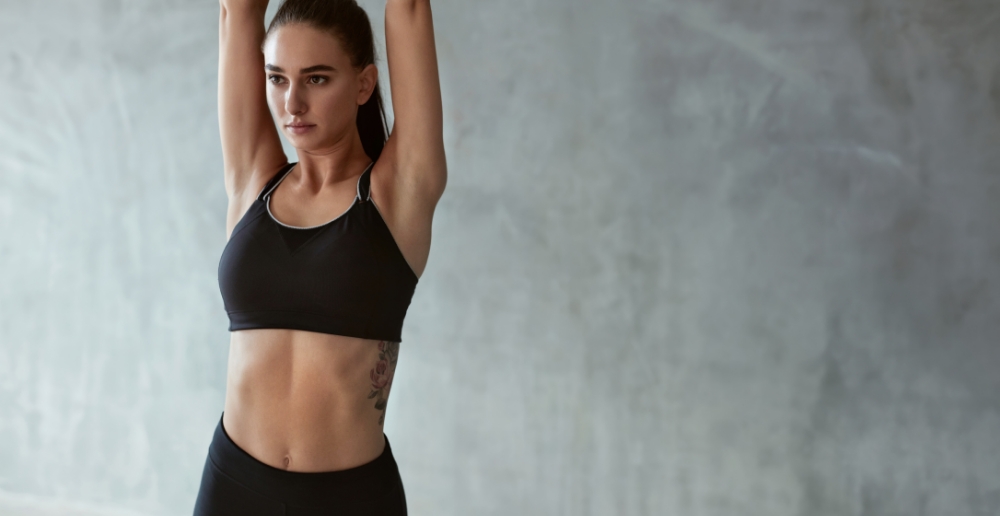 When you lose a significant amount of weight, whether through medical intervention or through diet and exercise, it is a commendable achievement. Sometimes, this big change can also leave behind some unwanted side effects, including loose skin and flab in the lower abdominal area.
To address these issues and achieve a more contoured physique, we often recommend panniculectomy. Dr. Steve Vu is experienced in performing this sought-after plastic surgery procedure to give you a defined stomach area.
Meet Dr. Vu
Dr. Steve Vu M.D., FACS is a board-certified plastic surgeon who practices in Southern California. Dr. Vu is known for his integrity and his direct involvement in the plastic surgery experience. He strives to understand your aesthetic goals and takes the time to explain procedures in simple terms.
Dr. Vu has over 20 years of experience and holds memberships in several professional associations, including the Huntington Beach Society of Plastic Surgeons and the Huntington Beach Medical Association.
---
What is a Panniculectomy?
A panniculectomy is a surgical procedure that is performed to remove excess fat and skin that hangs over the lower abdomen. It is most commonly performed for patients who have experienced significant weight loss and desire body contouring. The procedure targets the pannus, which is the apron of skin that hangs down around your abdominal area.
---
Common Reasons to Undergo Panniculectomy Surgery
There are a number of reasons to consider getting a panniculectomy:
If you have low-hanging skin, it can limit your ability to move around comfortably.
This apron of skin can also affect your posture, in some cases leading to back problems.
Skin folds can cause consistent chafing, rashes, or irritation.
You are having a hard time finding clothing that fits you properly.
You have reached a stable body weight and now wish to shed extra fat and skin tissue.
---
Panniculectomy Before & After Photos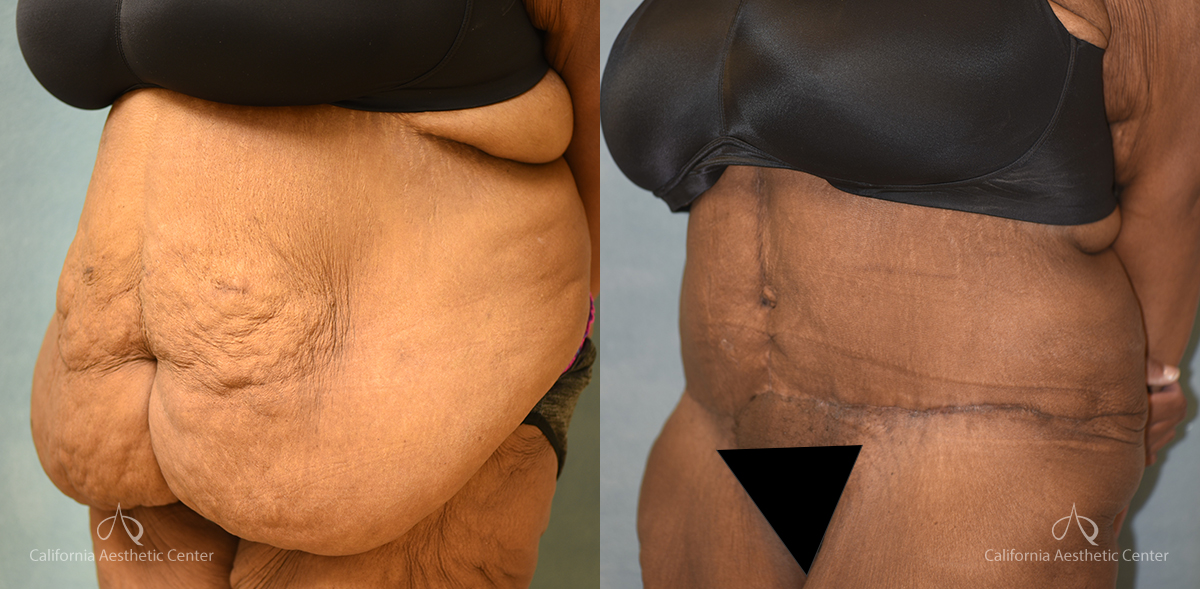 View Our Panniculectomy Gallery
---
What is the Difference Between a Panniculectomy and a Tummy Tuck?
Generally speaking, tummy tucks are more aggressive, tightening the muscles in the abdominal area while also removing unwanted fat, skin, and tissue. The panniculectomy is more narrowly focused on removing the pannus, which is the excess skin that hangs over the pubic region.
---
What Panniculectomy Surgery Won't Do
Before scheduling a panniculectomy, it is important to have realistic expectations about what the procedure can and cannot achieve. For example:
This is not a weight loss procedure, though it is possible that the removal of fatty tissue will result in some minor weight reduction.

This procedure does not provide tighter abdominal muscles. For that, consider a tummy tuck.

This is not a treatment for stretch marks, though it may result in the removal of stretch marks within the treatment area.

This is not always a permanent solution. Ongoing weight loss or weight gain can compromise your panniculectomy results.
---
Am I a Good Candidate?
When you join us for a consultation, Dr. Vu will perform a physical examination, review medical images, and confirm your candidacy for safe and successful surgery. You are a good candidate for panniculectomy if you:
Have a relatively stable body weight, and do not intend to gain or lose more

     

Are a non-smoker, or are willing to quit

     

Are in good health overall, without any unmanaged chronic health conditions

     
Have realistic expectations about the procedure, recovery, and results
---
The Recovery Phase
How Long Does Surgery Take?
Depending on the extensiveness of the skin removal, panniculectomy may take several hours to perform. You will likely be discharged following your procedure, though in some cases, you may be advised to remain in the hospital overnight.
What Can I Expect Post-Op?
Following your surgery, Dr. Vu will apply a compression garment to help keep swelling under control. Temporary drains may also be placed and can be removed after one or two weeks. As your incisions heal, you can expect a few days of soreness, plus some swelling and bruising. Allow yourself a few days to rest and heal at home. Keep in mind that it may be up to two weeks before you are able to stand up fully straight.
When Will I Be Able to See My Results?
You will not see results right away. It will take multiple months for the swelling to subside before you are able to get a clear view of your surgical outcome.
---
Get Rid of Excess Skin with a Panniculectomy
Weight loss is something to celebrate. In some cases, there may also be some minor frustrations, including the appearance of an apron of skin and fat. To achieve the trim figure you desire, consider a panniculectomy.
Dr. Vu has considerable experience performing this procedure, always promoting patient safety, comfort, and outcomes. Schedule a consultation for a panniculectomy in Orange County, CA today.