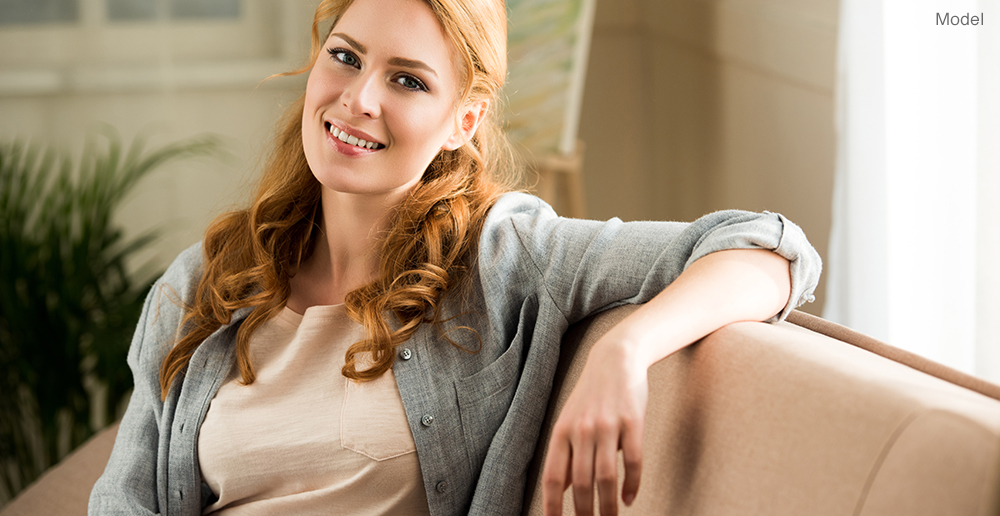 Are you tired of looking in the mirror and seeing that your breasts are not pretty anymore because they sag and make you feel unattractive? There are two things that none of us can't escape: aging and gravity. As women age and go through life's milestones, including pregnancy and breastfeeding, their bodies change. Breasts that once sat high on your chest are now drooping and flatter because of pregnancy, weight loss, and the effects of gravity. For these reasons, women all over Orange County visit Dr. Vu at California Aesthetic Center for a breast lift consultation.
What is a Breast Lift?
The primary aim of this elective plastic surgery is to raise the breasts by removing excess skin and then tightening the tissue surrounding it to support and reshape the breast contour. The results, which vary from patient to patient, can be phenomenal. Breast lift patients in Huntington Beach and Orange County who needed to lift their breasts to put their bras on before surgery are pleased with their perkier, fuller breasts and nipples that are centered and sit higher on their chest.
---
Benefits of a Breast Lift
There are several benefits you can expect from your breast lift, including improving the shape, size, and appearance of the breasts. Huntington Beach and Orange County residents who have opted for the procedure are delighted with their results, feeling more confident about their bodies and overall look. Some reported improved spinal health and posture as well.
You shouldn't confuse a lift with a breast reduction surgery. The former aims to return breasts that have lost their perkiness to their original place on the chest while the latter aims to make overly large or heavy breasts smaller or lighter. Many Huntington Beach and Orange County women choose to accompany lifts with implants in order to enlarge and elevate their breasts at the same time. In the end, the associated costs and benefits depend on a patient's personal preferences. While most lift procedures are done on an outpatient basis, Dr. Vu may require some of his patients to stay overnight in a hospital as an extra precaution. This is usually only if the patient has a pre-existing medical condition or a history of trouble coming out of general anesthesia.
Any type of cosmetic surgery is an investment for the future. Lifts are no different. It is always wiser to pay more for an experienced surgeon like Dr. Vu than settle for one that isn't as much. Huntington Beach and Orange County patients are advised to research their options before they make a choice.
---
Before & After Photos


View Our Breast Lift Gallery
---
Is A Breast Lift Right For You?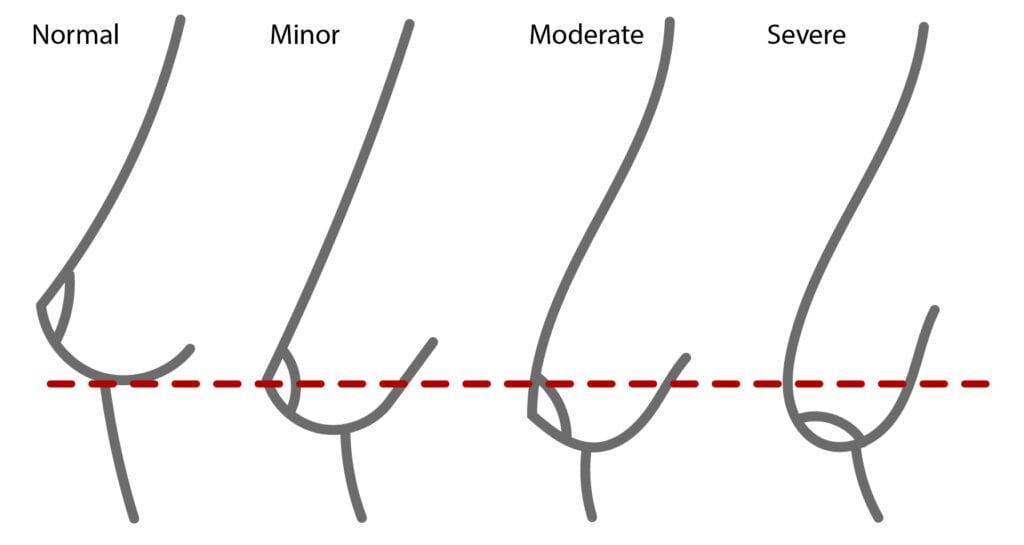 According to statistics from the American Society of Plastic Surgeons, breast lifts have grown by 70% during the last decade. There are a number of reasons why women seek out this procedure. For example, a breast lift can enhance the figure with a profile that looks more youthful because a woman's breasts lose their shape and firmness over time. Even women who have never had children can suffer from droopy breasts for various reasons.
When you visit Dr. Vu at California Aesthetic Center for a consultation, he will interview you and take your full medical history to determine if you're a candidate for this procedure. The ideal candidates are women who are in prime health and are over 18 years of age, have realistic expectations for their surgery, are non-smokers, and are in good psychological health.
Dr. Vu interviews his potential patients to determine if they plan to breastfeed in the future because the surgery can cut through milk ducts. While the procedure can be performed on any breast size, women who have smaller breasts often enjoy the greatest benefits which is why some Huntington Beach and Orange County patients choose to combine a breast reduction with a breast lift.
---
---
Types of Breast Lift Procedures
Potential Huntington Beach and Orange County patients should be advised that this surgery does not actually "raise" the position of the breasts in any way. Instead, the actual "lift" is achieved by removing breast tissue and excess skin. The areola and nipple are repositioned, and incisions are usually made on the breast also.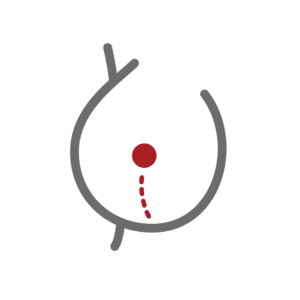 Vertical Lift
Also known as the lollipop lift, this procedure incorporates both a vertical and circumareolar incision. Typical candidates are usually women who have large breasts and whose breasts sag from lax skin. During the procedure, Dr. Vu removes the skin from both sides of a vertical incision. The purpose of the technique is to reduce drooping by creating a tighter pocket of skin. This holds the existing breast tissue together and results in a look that is more rounded and youthful. Dr. Vu then uses a circular incision to reposition the nipples upwards.
---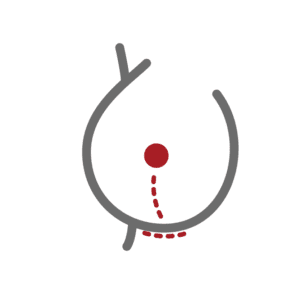 Traditional Lift
The inverted "T" mastopexy is a combination of the vertical lift and the lollipop incision. A crescent-shaped incision is also made along the width of the breast crease or the area where the breasts meet the ribcage.
This is one of the most extensive types of breast lift surgeries available and is usually an option for Huntington Beach and Orange County patients with advanced ptosis, or significant breast sagging. The procedure may also be performed during breast reduction surgeries for women who have large breasts. Women who have small breasts may opt for breast implants which can be placed through an anchor incision. Patients are advised to be cautious. This particular type of lift procedure involves more scarring and has a more extensive healing time as compared to other types of procedures.
---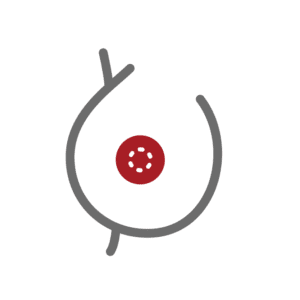 Benelli Lift
Also known as the circumareolar lift, this procedure is initiated with an incision around the areola. A small amount of skin is removed after the incision goes partway around the upper edge of the areola, allowing Dr. Vu to reposition the areola and nipple higher up on the breast mound. While this is one of the least invasive procedures, it may not produce dramatic results. This type of lift is ideal for Huntington Beach and Orange County patients with minimal sagging. Huntington Beach and Orange County patients with a significant degree of sagging, or who want more of a lift, are advised to consider different lift techniques.
The incision in this technique is made all around the areola, and a donut-shaped piece of skin is removed from around the nipples. Dr. Vu draws the edges in and sutures them in place. For this reason, a Benelli lift is often referred to as a donut lift.
---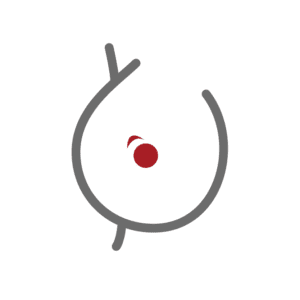 Crescent Lift
As the name implies, this type of lift procedure removes a crescent-shaped piece of skin that is removed at the top of the nipple. This is the least invasive of all lift procedures and is designed primarily to improve the position of the nipples. If you're only interested in repositioning your nipples, the crescent lift may be for you.
---
What Is Breast Lift Surgery Like?
If you're considering a breast lift and haven't experienced surgery before, it's natural that you are curious or anxious about what your experience will be like. And, there are many of you have undergone surgery, but not this one. So we'll describe what a typical breast lift procedure generally entails.
Initially, you will be taken by wheelchair to a post-op room where a team of skilled nursing staff will help you with your surgical gown that opens in the front, and also you'll be helped into a hospital bed. You will be given a warm blanket, and your vital signs will be monitored. Because your welfare takes priority, you'll be checked for a fever, which indicates infection and the nurses will make sure you aren't suffering from any other illnesses, such as the flu or a cold.
From there you will be transferred to a brightly lit, sterile operating room. Dr. Vu will go over your procedure one final time while using a marker to outline your incision sites. You'll also greet your anesthesiologist who will put you into a state of complete unconsciousness.
Following your surgery, you will slowly come-to in a recovery room where another team of nurses will closely monitor you. Your breasts will be firmly wrapped in bandages, over which a medical bra will be secured. When it is determined that you are well enough to leave the facility, you will be released into the care of someone who can drive you home where you will rest and recover.
---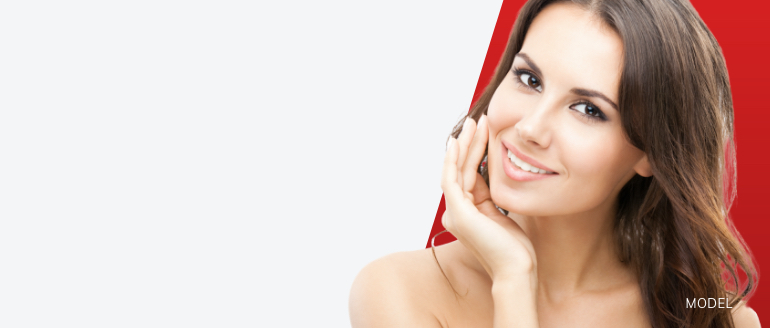 Lift your breasts, tone your tummy, and elevate your confidence!
Get a mommy makeover.
It is time to get your perky breasts and "pre-baby" body back.
---
Dr. Vu Is The Ideal Choice For A Breast Lift in Orange County
If you know that you want to reposition your breast, then it's time to visit Dr. Vu at California Aesthetic Center to discuss your surgical options. During an initial consultation, you'll be able to explain your concerns, meet directly with Dr. Vu, and find out which lift technique he recommends for your unique case.
To schedule this appointment today, call Dr. Vu's Huntington Beach practice in Orange County at (714) 848-1133. You will be happily surprised to see how a breast lift can transform your entire silhouette and boost your self-esteem!