What is breast reduction?
Not all the women in Huntington Beach and Orange County wanting a breast procedure are hoping to go bigger. In fact, every year Dr. Vu consults with many women who are in need of a breast reduction. Whether they have health-related issues or are tired of the undesired attention they get, Dr. Vu addresses their concerns and aesthetic goals.
Breast reduction surgery is a procedure that removes excess breast fat, skin, and glandular tissue. Medically known as reduction mammoplasty, the surgery is also designed to reduce discomfort from overly large breasts. The procedure aims to reduce the size of the breasts. The surgery can also be used to make the areolas, or darker portion of the nipples, smaller.
---
Ideal Candidates
Over 1 million women across the nation suffer from overly large breasts and their associated concerns. These women have also complained of physical ailments such as numbness in their hands or face, neck pain, and backaches. The ailments make otherwise simple processes painful or difficult such as picking up children, exercising and even sitting in some cases.
According to Bethanne Snodgrass, plastic surgeon and author of When Less is More: The Complete Guide for Women Considering Breast Reduction Surgery, "Sometimes a woman with very large breasts will know instinctively that the extra weight on her chest is causing the problems, but just as often she doesn't recognize the connection, and sometimes that can lead to years of unnecessary suffering."
Other times, Huntington Beach and Orange County women may not be bothered as much by the physical symptoms, but do have emotional concerns. These women feel that their large breasts don't fit their frame or are an embarrassing distraction. For women who prefer to be modest, disproportionately large breasts make clothing choices difficult and discourage them from feeling comfortable enough to enjoy going to the beach.
Considering some of the reasons why women in Huntington Beach and Orange County might want and/or need breast reduction:
Relieve discomfort from painful breasts
Reduce the size of overly large breasts
Obtain symmetry in mismatched breasts
Reduce unwanted attention
Huntington Beach and Orange County women who are in good general health, non-smokers, have realistic expectations for their surgery, and are in good psychological health are often considered good candidates for this surgery. Dr. Vu counsels women of childbearing age to inform them that a breast reduction almost always will make future breastfeeding impossible because it removes the milk ducts.
---
Before & After Photos


View Our Breast Reduction Gallery
---
Types of Breast Reduction
There are several techniques that Dr. Vu uses to meet his Huntington Beach and Orange County patients' goals. Bilateral breast reduction is a procedure where only a single breast is reduced in size, performed if the breasts are asymmetrical. There are also other types of reduction procedures such as:
Nipple Graft
As the name implies, this particular procedure involves removing the nipple and putting it in place with the help of a skin graft. Like other types of skin grafts, the blood supply from the nipple graft is drawn from the deep dermis. The procedure is not always necessary but may be chosen when reducing the size of your breasts.
Pedicle Method
This is one of the most common types of procedures for reducing breast size. The procedure aims to reduce the appearance of the breast, volume, and contour while maintaining the sensation and functions of the nipples as well as the breasts. Huntington Beach and Orange County patients are advised to consult with their surgeons to discuss their options since different pedicle methods have different scar as well as incision patterns.
Anchor Incision
This is of the most common incision patterns in pedicle breast reduction. It involves a circular incision that is made around the areola. After that, the incision is made vertically from the areola to the breast front and chest wall. The shape of the anchor forms when the cut is then made horizontally across the underside of the breast that is being reduced.
LeJour Incision Pattern
This is a fairly new technique that is increasing in popularity. Dr. Vu performs this procedure by making an incision and cutting a vertical shape around the areola. Afterward, he cuts down vertically in front of the breast to the chest wall. This is unlike the horizontal cut that is used in the anchor method.
Liposuction
Some Huntington Beach and Orange County patients who have too much fat content in their breasts opt to have it removed through liposuction. This is a minimally invasive procedure and has the potential to deliver great results. In addition, it also has a minimum recovery time and less scarring. The procedure is performed through a series of incisions and takes about two hours at the most. It is carried out through stages, and it can take about eight weeks for the bruising and swelling to go down before a patient can see the altered or final shape. Stitches are removed during the second week.
Male Breast Reduction
Huntington Beach and Orange County men also choose this procedure to eliminate enlarged breasts, medically called gynecomastia, which results from things like certain medications, smoking marijuana, drinking alcohol or losing a significant amount of weight. Exercise cannot eliminate gynecomastia, which is why many plastic surgeons recommend the surgery.
---
---
Your Experience on Surgery Day
Many of Dr. Vu's patients in Huntington Beach and Orange County have never had surgery before, and this plastic surgery procedure is their first experience in the operating room. Trust us, the team that will be caring for you before, during and after your surgery is well-trained and prepared to ensure your overall health, safety, and comfort on your surgery day.
Your day will begin when you arrive at your appointed time, having fasted for at least 12 hours. Fasting is essential because having anything in your stomach before receiving general anesthesia can result in unnecessary complications. Before your surgery begins, you'll be wheeled back to a pre-op room where you'll transfer to a hospital bed, be given a hospital gown and have your vital signs monitored by a team of nurses and medical staff. Their job is to confirm that you are healthy on surgery day, as well as to make you as comfortable as possible. Dr. Vu will use a marker to draw on your chest which will help guide him during surgery.
When the time comes, you'll be taken to the operating room and greeted by Dr. Vu. An anesthesiologist will quickly put you under so you'll be unconscious during your surgery while it's taking place. Dr. Vu then performs your pre-determined breast reduction plan.
After the procedure is over, you'll slowly awaken in a recovery room where another team of nurses and medical professionals monitor you, your bandages and other surgical garments will already in place. It's possible you'll feel some nausea which is entirely normal and expected. Once your postoperative team has determined it's safe for you to do so, you'll be released into the care of a friend or relative who can drive you home for further rest and recovery.
---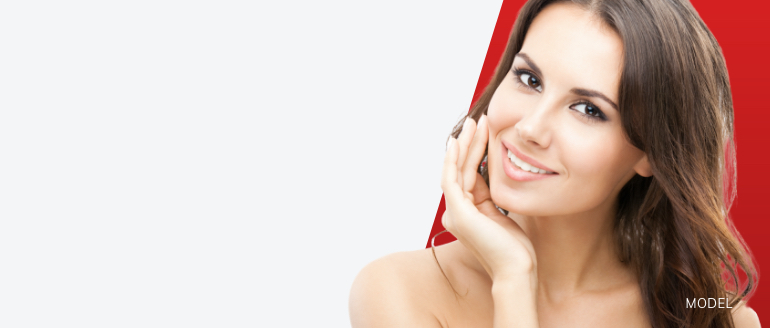 Never settle for a body you do not love! You deserve to feel confident.
Get a mommy makeover.
Transform your body and get back to living a more enjoyable life.
---
Considerations
Huntington Beach and Orange County patients who opt for the surgery are advised to keep the following considerations in mind:
Nipple or breast piercings may cause infections
While the procedure can be performed at any age, medical specialists recommend a time after the breasts obtain full maturity or are fully developed
Smokers are advised to quit the habit before going through the procedure as it can lead to possible complications
The surgery might interfere with certain diagnoses
Factors such as weight loss or gain or changes in breasts may alter the results of previous reduction procedures
This surgery is usually carried out in a surgical center or hospital. Huntington Beach and Orange County patients are typically put under general anesthesia. Dr. Vu may recommend local anesthesia for smaller reductions. The procedure may last from 3 to 5 hours.
Breast reduction has proved to be very beneficial for men and women who have opted to undergo this procedure. It doesn't really matter whether their choice is geared by reconstructive or cosmetic reasons. Patients are advised to keep all considerations in mind before they make their decision.
What's My Next Step?
If you're unhappy with the size of your natural breasts, we have a solution for you. And with many healthcare plans covering the procedure, breast reduction can finally relieve your pain and/or embarrassment. To inquire about the surgery and begin the consultation process, call Huntington Beach and Orange County's Dr. Vu at California Aesthetic Center today at (714) 848-1133.