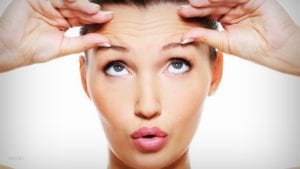 After years of sun exposure, the ups and downs of life, or just thanks to genetics, our faces start to show signs of aging. Crow's feet, marionette lines, laugh lines, and sagging jowls are some of the most common issues men and women in Huntington Beach face. But will a face lift address all of the signs of aging on your face? Keep reading to learn more about a face lift, what areas of the face it will address, and what you can do to accomplish an overall facial rejuvenation by Dr. Vu at California Aesthetic Center.
Let's Discuss Face Lifts
When Dr. Vu performs face lift procedures in his Huntington Beach clinic, his goal is to reduce visible signs of aging on the face and neck, including:
Deep creases that form below the lower eyelid
Sagging skin
Creases from the nose to the mouth (laugh lines)
A double chin caused by fatty deposits that settle underneath it and the jaw
The absence of fat in certain areas of the face or neck, such as the cheeks
Jowls that are caused by loss of skin tone in the lower face area
At California Aesthetic Institute in Huntington Beach, Dr. Vu performs three types of face lift procedures.
1. Mini Face Lift
This face lift procedure works on a smaller portion of the face as compared to a traditional face lift. Because of this, the procedure is also less invasive and requires less time to recover. A mini face lift improves the appearance of loose skin on the neck and jowls.
This procedure takes about two hours, during which Dr. Vu will create an S-shaped incision in the sideburn, around the ear, and towards the bottom of the hairline. Dr. Vu will then remove the excess skin from the face and neck.
2. Mid Face Lift
To perform a mid face lift, Dr. Vu will make tiny incisions inside the patient's mouth and above the ear. To perform the procedure, he will use an endoscope to help him see the surgical area. Dr. Vu will also pull up the fat pads in the cheeks in order to tighten sagging skin.
3. S-Lift
An S-Lift face lift is performed on the lower third area of the face and is used to smooth the jowls as well as the neck. Dr. Vu uses an S-shaped incision and separates the skin from the tissue. He will then tighten the muscles beneath the tissue after the skin is lifted. This procedure involves smaller incisions, and therefore, a shorter recovery time.
I Want More Of My Face Addressed? Can That Be Done During My Face Lift?
Because a face lift only addresses the skin on the lower two-thirds of the face, Dr. Vu often recommends his Huntington Beach patients have additional procedures performed during their face lift in order to maximize their results.
Brow lift – which will raise your eyebrows to a more youthful appearance and reduce the appearance of horizontal forehead lines
Neck lift – which will remove excess skin that often causes a double chin
Eyelid surgery – which will correct drooping eyelids or dark under eye circles and improve the appearance of crow's feet
Choose California Aesthetic Center For Your Face Lift
Dr. Vu has spent years in the Huntington Beach community providing amazing results through cosmetic surgery. His reputation as a gifted surgeon precedes him, and people travel from all over the United States to take advantage of his skill and experience.
If the hands of time have left their mark on your face, call Dr. Vu today at (714) 848-1133 to book your initial face lift consultation.