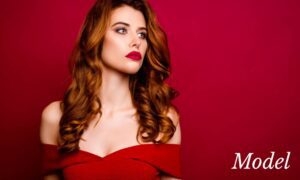 At California Aesthetic Center in Huntington Beach, board-certified plastic surgeon Dr. Vu attracts patients from all over Southern California because of his remarkable gifts as a surgeon, his integrity, and his involvement in his patients' entire experience at his clinic.
Women in Huntington Beach desiring to achieve that perfect figure make up a large portion of Dr. Vu's client base. His skill and precision at performing breast augmentation are what makes him such a popular choice for this procedure. If you struggle with your "uneven" figure and would like to balance out your breasts to more proportionately match your bottom, Dr. Vu can help by placing implants during a breast augmentation. Here are three ways a breast augmentation can balance your figure.
Getting That Hourglass Shape
The coveted hourglass shape has long been a desirable look for women. This look is characterized by having breasts and a bottom that are similar in size, with a smaller waist in the center to tie it all together. Dr. Vu can help balance your figure by increasing your breast size through breast augmentation. Which type, size, and shape of breast implants he chooses to use will be based on your specific body type and needs.
Bringing Back Your Youthful Breasts
Women in Huntington Beach who have had babies or who are just older in years may suffer from breasts that aren't as full or perky as they once were. Dr. Vu can use breast implants to increase your bust size, balance your figure, and restore your youthful breasts. If you also suffer from breasts that sag, be sure to talk with Dr. Vu at California Aesthetic Center about incorporating a breast lift into your breast augmentation to further enhance your results.
Correcting Asymmetrical Breasts
You may not realize this, but every woman has some degree of breast asymmetry. However, for some women, their breast asymmetry is so noticeable that it can be seen even when wearing clothing, and it's especially noticeable in a swimsuit or during intimate moments with their partner. You no longer need to be self-conscious or embarrassed by your uneven breasts. Dr. Vu can balance your figure by placing implants into your asymmetrical breasts during a breast augmentation to make them the same size.
Dr. Vu Can Balance Your Life Through a Breast Augmentation at California Aesthetic Center in Huntington Beach
If you live in Southern California and have been thinking of having breast augmentation in order to balance your figure, consider choosing Dr. Vu of California Aesthetic Center for your procedure.
Dr. Vu is certified by the American Board of Plastic Surgery, the organization dedicated to the highest standards of patient welfare and surgical excellence. Board certification has qualified Dr. Vu for membership in the American Society of Plastic Surgeons, which encourages high standards of training, ethics, physician practice, and research in plastic surgery.
You can trust Dr. Vu to provide you with amazing results in a safe environment.
If you have decided to learn more about how Dr. Vu can balance your figure, contact his office in Huntington Beach today at (714) 848-1133 to book your initial breast augmentation consultation.