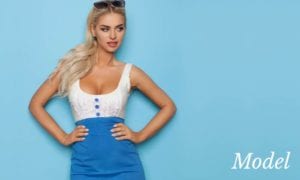 Women from all over Southern California come to Dr. Vu for breast augmentation to improve their figure. Whether due to age, genetics, weight fluctuations, or pregnancy, a woman's breasts change through the years and the perky, full breasts they enjoyed in their younger years are left in the past.
Huntington Beach women who want to rejuvenate their breasts and bounce back to their youth will need to make several decisions throughout their breast augmentation journey. Choosing the size, shape, type, and profile are some things you'll need to consider, but did you know you'll also need to choose an incision type as well? In this blog, we will discuss three of the most common types of incisions Dr. Vu uses at California Aesthetic Center in Huntington Beach.
But First, what is Breast Augmentation?
Breast augmentation, known medically as augmentation mammoplasty, is a surgical procedure used in the world of plastic surgery to increase the size of a woman's breasts. In fact, breast augmentation is the most popular cosmetic procedure performed in the United States, and by Dr. Vu at California Aesthetic Center. During breast augmentation, Dr. Vu uses breast implants inserted under the chest muscle of his patients to increase the breast size and shape.
Dr. Vu performs breast augmentation on an outpatient basis in his accredited office, and each procedure is usually finished within two hours. However, there are some circumstances in which Dr. Vu may require patients to stay overnight in a hospital under observation as a precautionary measure if pre-existing medical conditions are present, or if the patient has a history of having a difficult time coming out of general anesthesia. This is why it is so important for Huntington Beach women to fully disclose their entire medical history during their one-on-one consultation with Dr. Vu prior to surgery.
Breast Augmentation Incision Techniques
During your breast augmentation, Dr. Vu will insert your breast implants through one of the following types of incisions:
Periareolar Incision
This incision is made along the bottom of the areola where it is hidden by the change in the skin color and texture. Women who suffer from breast asymmetry often choose this incision technique. However, if you plan to breastfeed children after your breast augmentation, this incision should be avoided as it will cut through milk ducts. Be sure to discuss your family plans with Dr. Vu during your consultation so he can recommend an incision that will protect your milk ducts and allow you to breastfeed in the future if you so choose.
Inframammary Incision
This breast augmentation incision is made within the breast fold, where the breast meets the rib cage. Thankfully, this incision is well hidden by a bra or bikini, as well as the natural fold of the breasts, so no one will be able to tell that you had a breast augmentation unless you share that information with them.
Transaxillary Incision
To use this incision for a breast augmentation, Dr. Vu will create a small incision underneath the armpit. He will then create a channel under the skin, which he will use as a pathway to move the implant to the breast site. This incision is often used on Huntington Beach women who want to avoid scars on their breasts, or who desire saline breast implants, as they are inserted empty and filled to the desired size once they've been securely positioned in the breast pocket.
When you visit Dr. Vu for your initial consultation, the two of you will discuss which breast incision type will be ideal for your specific needs and body type.
Choose Dr. Vu of California Aesthetic Center for Your Breast Augmentation
Dr. Vu is a board certified plastic surgeon who is highly sought throughout Southern California.
If you're ready to take that step and get the breasts (and silhouette) you've been dreaming of, call his Huntington Beach office today at (714) 848-1133 to book your first appointment.