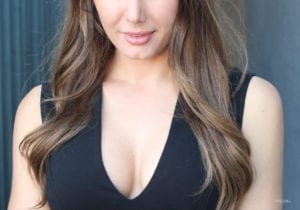 Many women who visit Huntington Beach's California Aesthetic Center for a breast augmentation consultation are curious about what type of breast implants they should get for their surgery. There are two choices: silicone breast implants and saline breast implants. In order for you to select the best implant type for you, you'll need to consult with Dr. Vu, answer some important lifestyle questions, and share your desired results.
Why You Might Consider Silicone Breast Implants
Most women who have a breast augmentation performed by Dr. Vu select silicone breast implants. While a few decades ago they were taken off the market due to safety concerns, today's silicone breast implants are safe and FDA-approved.
There are a variety of reasons why Huntington Beach women choose silicone breast implants for their breast augmentation, including:
Desiring more natural looking results
Wanting to choose between a teardrop or round shape, which is only available if you choose silicone breast implants
Wanting implants that feel more natural when touched
Desiring to avoid a rippled look under the skin which can sometimes occur if saline implants are placed
To replace loss breast volume or to accentuate their cleavage
Huntington Beach women who choose silicone implants for their breast augmentation surgery should know that there are additional procedures involved with maintaining their look. Because it may not be obvious if silicone breast implants rupture, women who choose these implants are encouraged to get elective MRIs every few years to ensure the implants are still intact.
Why You Might Consider Saline Breast Implants
Some Huntington Beach patients wanting a breast augmentation, want their results to produce a more "Wow!"  factor. For this reason, women consider saline breast implants. Known to help plastic surgeons create more cleavage, saline implants are chosen for a variety of reasons including:
Their round shape, which means the breast won't be distorted if the implant rotates or moves
The ability to have more discreet incisions made to place the implants, such as through the belly button or underarm. Smaller incisions are used to place the saline implant
The fact that if the saline implant ruptures, it'll be immediately noticeable because the implant and affected breast will look deflated
A lower cost
Meeting With Dr. Vu to Determine Which Implants Are Right for You
Ultimately, the best way to decide whether silicone or saline implants are right for your breast enlargement surgery is to meet with Dr. Vu and discuss the results you hope to achieve. By having an open and honest conversation with Dr. Vu, he'll be able to guide you to select the implants that will help you achieve the results you want, and best fit for your unique lifestyle. Our breast implant sizing method will help you to visualize the end result.
Many women who choose to get breast implants have never had any surgery before, except for maybe a C-section, and therefore understandably have a lot of questions about the procedure. That's exactly what Dr. Vu is here for! When you meet with him at California Aesthetic Center, he'll answer all your questions about the best implants for you, the breast enlargement surgery, and your recovery process.
To schedule an initial consultation with Dr. Vu, call his plastic surgery practice in Huntington Beach today at (714) 848-1133.