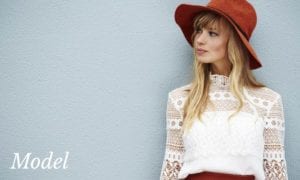 With one of the most amazing beaches in Southern California, Huntington Beach men and women are constantly outside enjoying life! Shorts and swimsuits are a must, and you should be confident when you're wearing them. Dr. Vu knows how impactful liposuction can be for his patients who struggle with stubborn deposits of fat that just won't go away, no matter what diet they try.
Targeted Fat Cells Are Removed Permanently, But…
Liposuction is used to permanently remove targeted fat cells from the body. However, don't let that confuse you. While liposuction permanently removes some fat cells, you will still have some that remain in the targeted area. Remember, fat cells always change. When you gain weight, your fat cells increase in size. When you lose weight, your fat cells get smaller. This is why our bodies change in size and contour when our weight fluctuates.
Types of Liposuction Procedures Performed by Dr. Vu
Dr. Vu performs three different types of liposuction procedures in his Huntington Beach clinic, and he will determine which is best for you based on your specific needs.
Wet Liposuction
Wet liposuction involves the injection of a small amount of liquid (saline, anesthetic, and adrenaline fluids) into the treatment area. The amount of injected liquid is less than the amount of fat that is removed from the treatment area. This helps decrease bruising and loosens fat cells to be suctioned out.
Super Wet Liposuction
To perform super wet liposuction, Dr. Vu will inject the same amount of liquid as the fat that is to be removed. Huntington Beach men and women may need to have separate anesthesia when choosing super wet liposuction.
Tumescent Liposuction
This type of liposuction is one of the most common types performed at Dr. Vu's Huntington Beach office. To perform this procedure, Dr. Vu will inject several liters of saline solution under the skin with a local anesthetic and epinephrine. This liquid allows him to maneuver the cannula under the skin more freely in order to remove the desired amount of fat.
Ultrasound Liposuction
During ultrasound liposuction, ultrasound is used to energize the cannula. Once energized, Dr. Vu will use the cannula to melt away fat as soon as it touches it. Ultrasound liposuction is more efficient and is usually done on areas of the body that are more fibrous such as a man's chest or back.
Dry Liposuction
During dry liposuction, Dr. Vu will not inject any liquid into the area to be treated. This liposuction procedure is not often recommended, as it can lead to excessive bleeding and bruising. Dr. Vu will only use this method under very special circumstances.
Get The Silhouette You Deserve
Dr. Vu believes in providing full attention to each and every patient that walks through his doors. He will be your exclusive physician during your time at the California Aesthetic Center, ensuring that every detail is attended to. Above all, he wants your experience to be a safe and positive one.
If you're ready to slim down and get rid of those stubborn fat deposits, call his office in Huntington Beach at (714) 848-1133.