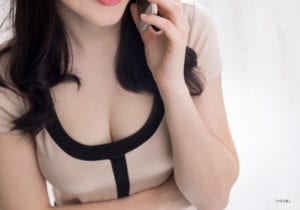 Maybe you're a Huntington Beach woman who wants a breast augmentation now but plans to have and breastfeed children in the future. Or perhaps you've already had the surgery, and are pregnant and wondering if you'll still be able to breastfeed because you have breast implants.
Rest assured, California Aesthetic Center's Dr. Vu is here to tell you that when it comes to breast augmentation surgery and future breastfeeding, all should be well.
Breast Augmentation Surgery Doesn't Affect Your Body's Ability to Create Breast Milk
Your breasts naturally include several milk ducts, which are used to produce breast milk to feed your baby. The good news is the incisions used to place both silicone, and saline implants don't cut into milk ducts. This means that getting a breast enlargement surgery prior to breastfeeding a future child won't inhibit your body's ability to create breast milk.
Silicone and Saline Implants Are Both Safe for Breastfeeding
Whatever breast implants you choose or have already chosen – silicone or saline – you can rest assured that both types are completely safe for future breastfeeding. There's no reason to choose one implant type over another if you plan to breastfeed in the future. Additionally, neither implant type poses an increased risk to Huntington Beach women who have undergone a breast enlargement surgery before breastfeeding.
Many Women Get a Breast Augmentation, then Breastfeed in the Future
If you're considering getting breast implants before you have children, you may want to breastfeed; you're not alone. With many women delaying childbearing until their 30's these days, it's getting more and more common for women to have breast enlargement surgeries before they have children. In fact, thousands upon thousands of women in the U.S. do it every year, and successfully breastfeed when they do decide to add children to their families.
Breastfeeding May Affect Previous Breast Augmentation Surgery Results
When it comes to getting breast implants and breastfeeding afterwards, the only thing Huntington Beach women need to be cognizant of is that breastfeeding may sometimes negate the results of a prior breast enlargement surgery. This is because pregnancy is known to make breasts naturally swell, breastfeeding can make breasts sag, and once your milk has dried up, you may be left with breasts that are sagging or deflated.
The possibility that your breasts will be altered by future breastfeeding isn't a reason to delay getting a breast enlargement surgery now, though. In fact, most women who have had breast implants and then breastfeed in the future find they need a breast lift, not new implants, to regain their more youthful, pre-pregnancy look.
Schedule an Appointment at Huntington Beach's California Aesthetic Center to Learn More
If you want breast implants now, but think you want to breastfeed in the future, you may still have additional questions. That's okay! Dr. Vu is here to help his patients make the most informed decisions for themselves.
If you're curious about the effects of breastfeeding on breasts that already have implants, visit Dr. Vu to discuss your questions and concerns. You can meet with him by scheduling an appointment at (714) 848-1133.