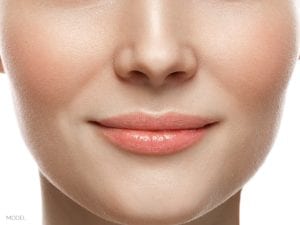 If you're interested in getting rhinoplasty surgery at Huntington Beach's California Aesthetic Center, you're probably wondering what your recovery process will be like. After all, many of Dr. Vu's patients have never had a surgery before, and if they have, they haven't had it on as prominent a part of their body as their face.
If you're wondering what to expect after your rhinoplasty surgery, Dr. Vu has you covered. Here's a list of what you can expect after your nose job, and when you'll be ready to face the streets of Huntington Beach again.
Expect to Wear a Nasal Splint
Most Huntington Beach men and women don't realize it, but after you have rhinoplasty surgery, your nose is put in a nasal splint. This is to ensure properly healing in those first few critical days after your surgery. How long you'll need to wear your nasal splint will depend on the techniques Dr. Vu used during your nose job, and how you're healing. You can expect to have the nasal splint placed on your nose for at least 1 week, though.
Be Ready for There to Be Swelling and Bruising, Especially Around Your Eyes
Many rhinoplasty patients know they'll have swelling and bruising after their surgery, but they're surprised where that swelling, and bruising appears. In addition to having swelling and bruising on your nose, it's very common for nose job patients to have swelling and bruising around their eyes. While swelling and bruising may begin to improve in as little as 3 days post-op, some people experience it for as long as 2 weeks after their surgery, making them want to take some extra time off work or school to recuperate in the privacy of their homes.
Don't Expect to See Your End Results as Soon as Your Nasal Splint is Removed
We understand in our Huntington Beach plastic surgery practice that when you opt to get rhinoplasty surgery, you want to see your final results as soon as possible. You simply can't expect that when getting a nose job, however.
The swelling of the nose after a nose job surgery can last as long as 6 months. This means it could take up to half a year for you to see your final results. We know this wait can seem excruciating, but it's all the more important that you discuss your desires and listen to Dr. Vu's anticipated results for your unique surgical plan so that you can know what to expect once the swelling finally does go away.
Your Nose Job Experience at California Aesthetic Center
From the moment you call us for a consultation, to your very last post-op check-up, you'll be treated with the personalized, individualized care and respect you deserve. We know that it's never easy to come to the decision to get a nose job, and Dr. Vu works very carefully with all his patients to ensure they are educated, informed, and have realistic expectations for their procedures.
If you're ready to start the process, we're here to help. Simply call our practice in Huntington Beach today at (714) 848-1133.