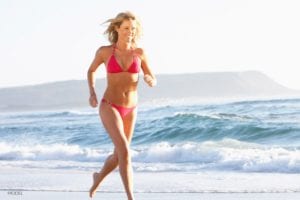 Men in women living in Huntington Beach want to have a beach-ready body year 'round. After all, we live near one of the most amazing beaches in Southern California. To get rid of those last little pockets of fat in those hard to "reach" places, liposuction can work wonders. But can you treat every area you want during one liposuction treatment? And what areas of the body can be contoured though this amazing procedure?
Because your safety and satisfaction are both important to Dr. Vu, each patient's physical state, overall health, and amount of fat present in each trouble area all play into how many parts of the body can be treated during one liposuction procedure.
Dr. Vu is a board-certified plastic surgeon and has been serving the men and women of Huntington Beach for many years. He is known for his care, skills, and experience and every year, hundreds of people from all over Southern California choose him for their cosmetic surgery needs. If you want to learn more about liposuction, what areas of the body it can treat, and how many areas of the body can be treated during one session, keep reading.
Liposuction 101
Liposuction is an elective plastic surgery procedure that involves the removal of unwanted fat through a cannula (a straw-like tube). Dr. Vu will make small incisions on the treatment area or areas, which he will use to insert the cannula. By moving the device in a back and forth motion, he is able to suck out those pesky fat cells.
Most Huntington Beach men and women choose to have liposuction performed on their thighs or abdomen, but there are several places on the body patients can benefit from having this procedure performed, such as:
The chin
The arms
The thighs
The sides or flanks
The abdomen
The breasts
The neck
But What About the Rest of Those Fat Deposits?
Your safety is the most important thing to Dr. Vu. As with all medical professionals, his goal is to provide each of his patients with amazing results while also keeping you safe. If, after your initial liposuction treatment, you still have areas of your body you'd like to address, Dr. Vu will require you to be completely healed from your first session before making plans to undergo another procedure.
While recovery time from liposuction varies from patient to patient, Dr. Vu recommends his patients adhere to the following tips to ensure a speedy and healthy recovery:
Take at least one week off from work and social activities
Do not participate in strenuous exercise for one month after your procedure
Wear the compression garment he provides for six weeks post-op
Do not submerge yourself in water until you've been cleared to do so
Take your pain medications as prescribed to avoid unnecessary discomfort
Don't smoke or use other tobacco products
Avoid blood-thinning medication
Keep your follow up appointments with Dr. Vu at California Aesthetic Center
Schedule Your Initial Consultation With Dr. Vu
If you have several areas of fat on your body you'd like to eliminate, the best thing you can do is schedule an appointment with Dr. Vu so he can hear your concerns and make a recommendation that's in your best interest.
Call his Huntington Beach office today at (714) 848-1133.