What is a face lift?
Unfortunately, no one can stop the aging process. While many have searched for it, we still haven't discovered the fountain of youth. However, plastic surgery can help turn back the hands of time and give the men and women living in Huntington Beach more youthful appearances, making them look great for their age without the telltale signs that they've had work done. A face lift does what no cream, serum, or injectable can do. In general, the primary aim of this surgery is to reduce visible signs of aging on the face and neck. These include:
Deep creases that form below the lower eyelid
Sagging skin
Creases from the nose to the mouth
A double chin that is caused by fatty deposits that settle underneath it and the jaw
The absence of fat in certain areas of the face or neck
Jowls that are caused by loss of skin tone in the lower face area
---
Before & After Photos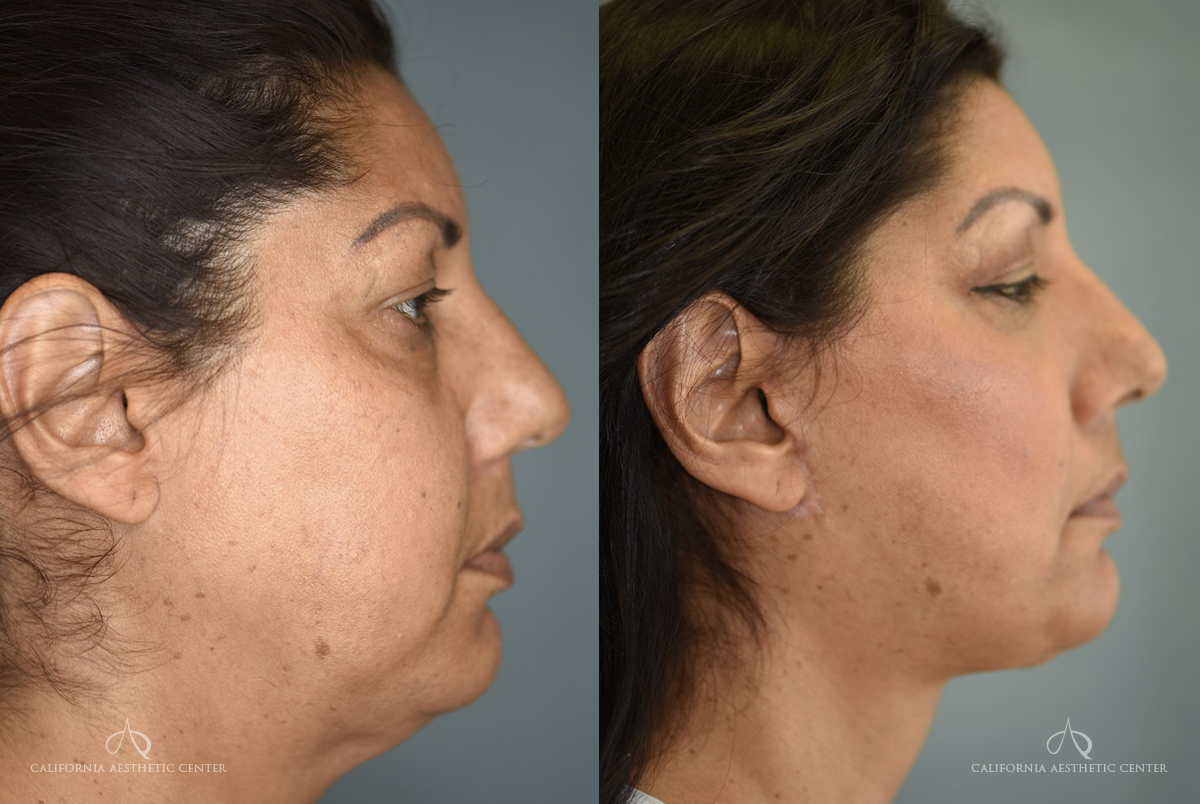 View Our Face Lift Gallery
---
Ideal Candidates
9 out of 10 people who get face lifts are women. It is estimated that Huntington Beach women who opt for this procedure at the age of 50 are more successful in maintaining a more youthful looking appearance in their later years than women who don't. But that doesn't mean men won't receive the same younger and more refined results that women do. Dr. Vu of California Aesthetic Center determines who is a good candidate for the procedure by examining the following factors:–
Overall Health and Well-Being – To become one of Dr. Vu's Huntington Beach patients you need to be in good overall medical and mental health because Dr. Vu's primary concern is your safety and well-being. If you have a pre-existing medical condition that may pose serious health risks during surgery, smoke, or if you're on certain medications such as blood thinners you may be disqualified for surgery.
Bone Structure – A Huntington Beach patient who has a well-defined bone structure is a prime candidate. This will allow Dr. Vu to carry out meticulous facial alterations. During your initial consultation, Dr. Vu will spend an extensive amount of time studying your bone structure; it is the basic blueprint for the areas your surgery will specifically target to best suit your individual needs.
Amount of Loose Skin – It's common for surgical candidates to be unhappy because they have too much excess skin on their face which, you may be surprised to learn, is an asset for a face lift. Excess skin is trimmed during surgery and tightened during the procedure to remove wrinkles. Generally, those with a fair amount of elasticity on their face receive better results. Which doesn't mean you need the skin of a 20-year-old. Everyone's skin loses elasticity with age.
---
What a Face Lift won't do
A rhytidectomy can't halt the aging process, nor can entirely change your appearance. In addition, these results can't be obtained from noninvasive rejuvenation treatments. The only way to achieve the amazing results that a face lift can provide is to consult with Dr. Vu. before you decide whether or not to move forward with the procedure. You'll have plenty of time to ask questions and look at Dr. Vu's before and after galleries, which showcase his artistic skills. He prides himself on producing outstanding results for his patient's in Huntington Beach. You can be assured you will never appear "windblown" or unnatural. Instead, Dr. Vu uses his extensive anatomical knowledge to accentuate your natural beauty. Typically, a face lift will make you appear about 10 years younger than you currently are.
---
The Procedure
Your face lift might be the first surgery you've ever had performed. If that's the case, we understand you may have a lot of questions about what your surgery day will entail. Don't worry. We're here to help educate and inform you about the entire process so you can rest assured you have all the necessary knowledge to move forward.
Rhytidectomies can either be performed in a hospital setting or a surgeon's office. You'll need to fast for 12 hours before your procedure because of the strong medication you'll be given to put you to sleep during your face lift surgery. While general anesthesia is also used, most Huntington Beach patients are given a sedative along with local anesthesia. This allows them to stay awake while the procedure is being performed and feel no pain at the same time.
Each face has its own unique shape and contour. The procedure will be carried out while keeping these factors in mind. Before the procedure begins, Dr. Vu will evaluate the elasticity of the patient's skin.
During the procedure, the incision is made along the patient's hairline from the temple to the earlobe. A small incision might also be made under the chin if the procedure involves tightening the skin around the neck.
Next, Dr. Vu starts separating the skin from the muscle and the fat below it. Excess fat or skin is then trimmed to give the face a sleeker look. He then tightens a layer under the skin called superficial musculoaponeurotic system (SMAS) and folds it before pulling it back over itself. This lifts the cheeks, firms the neck and defined the jaw.
Any excess skin is removed by a laser or a knife. Dr. Vu closes the incision with sutures, tissue glue or stitches. The hairline hides the stitches and covers the scar.
A face lift can take about two to four hours. This depends on the muscle and tissue work that the patient requires as well as the type of techniques being performed. Here they are in more detail –
---
---
Types of Face Lift Procedures
Mini Face Lift – As the name implies, this procedure works on a smaller portion of the face as compared to a traditional rhytidectomy. This also makes a mini face lift a less invasive procedure. Also known as a weekend face lift, this procedure is basically meant to improve the appearance of loose skin in the neck and the jowls.
The whole procedure takes at least two hours. During the procedure, the lower part of a patient's face is numbed by anesthesia. An S-shaped incision is made from the sideburn, around the ear and towards the bottom of the hairline. After that, the excess skin is removed along with connective tissue before the incision is closed.
Mid Face Lift – During a mid face lift, the surgeon starts by making tiny incisions inside the patient's mouth and above the ear. This procedure is often performed by an endoscope which is a small camera that is used to help surgeons see the surgical area. The fat pads in the cheeks are pulled up in order to tighten sagging skin.
S-Lift – This procedure is carried out on the lower third area of the face and is meant to smooth the jowls as well as the neck. The procedure starts with local anesthesia that is injected near the patient's ear. The surgeon then makes an S-shaped incision and separates the skin from the tissue. The tissue and muscles beneath are tightened after the skin is lifted. Since an S-Lift takes less time and involves a smaller incision, Huntington Beach patients tend to recover faster.
---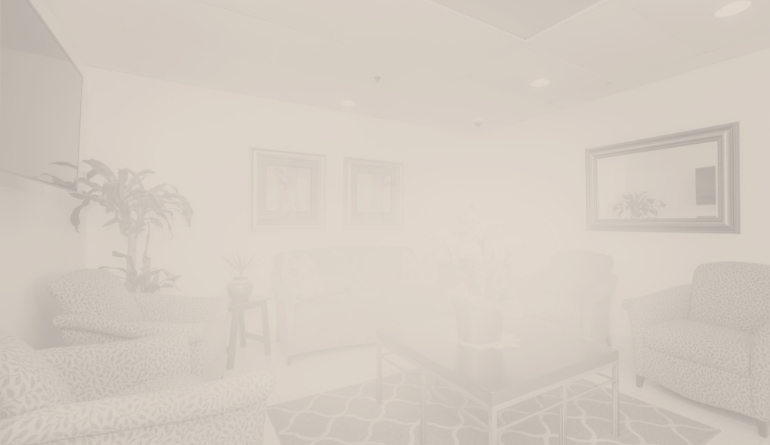 Turn back the clock and look as young as you feel! Dr. Steve Vu at California Aesthetic Center can help you fight back age signs and restore a more youthful, natural appearance with a face lift.
Find out more about face lifts and see if this procedure is right for you!
---
Benefits OF A FACE LIFT
A rhytidectomy may come with the following benefits –
Repair of loose skin
Tighter facial muscles
Enhanced facial contours
Improved Self-Confidence
---
Achieve Your Ideal Look
Whether you feel you're aging too fast, or are unhappy with how you look, California Aesthetic Center's Dr. Vu can make you to look and feel years younger and more confident than you've felt in decades. So, why wouldn't you consider plastic surgery to boost your self-esteem while making you look and feel wonderful?
Call our office in Huntington Beach at (714) 848-1133 to schedule a consultation with Dr. Vu and learn more about what a face lift can do for you.